Vice Versa
A mysterious oriental skull transforms a father into his son, and vice versa.
Duration: 98 min
Release: 1988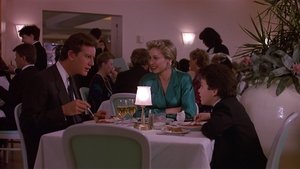 Under Wraps
Rescue Dogs
Rescue Dogs
Tracy and his rescue dog Charger have to foil the plans of an Evil Businessman who wants to knock over their beach restaurant in order to build his golf course….
Hot Rod
Hot Rod
For Rod Kimball, performing stunts is a way of life, even though he is rather accident-prone. Poor Rod cannot even get any respect from his stepfather, Frank, who beats him…
That Awkward Moment
That Awkward Moment
Best pals Jason and Daniel indulge in casual flings and revel in their carefree, unattached lives. After learning that the marriage of their friend Mikey is over, they gladly welcome…
My Dog Skip
My Dog Skip
A shy boy is unable to make friends in Yazoo City, Mississippi in 1942, until his parents give him a terrier puppy for his ninth birthday. The dog, which he…
Carry On Jack
Carry On Jack
Tenth entry in the Carry On series. Able seaman Poop-Decker (Bernard Cribbins) signs up for adventure on the high seas with the wicked Captain Fearless (Kenneth Williams). Those swabbing the…
Death Race 2000
Death Race 2000
In a boorish future, the government sponsors a popular, but bloody, cross-country race in which points are scored by mowing down pedestrians. Five teams, each comprised of a male and…
Level Up
Tom and Jerry Spy Quest
Tom and Jerry Spy Quest
Two groups of classic cartoon characters come together in this fun-filled crossover with the popular action-adventure animated series Jonny Quest. Fans of all ages won't want to miss this heart-stopping…
Silent Movie
Silent Movie
Aspiring filmmakers Mel Funn, Marty Eggs and Dom Bell go to a financially troubled studio with an idea for a silent movie. In an effort to make the movie more…
Outsourced
Outsourced
After his entire department is outsourced, an American novelty products salesman heads to India to train his replacement.
Dog Days
Dog Days
Elizabeth is a charming anchorwoman who seeks advice from her dog's therapist. Tara is a spunky barista who dreams of a life beyond the coffee shop. Daisy is a dog…