Search results for "Jeong Man-sik"
Money
Money
Aspiring stockbroker Il-hyun dreams of making big money, but being a rookie without the right connections makes it difficult for him to survive in the cut-throat world of stock exchange…
Rampant
Rampant
Lee Chung is a Prince of Joseon, but he has been taken hostage to the Qing Dynasty. He enjoys boozing, womanizing and gambling. He is also an excellent swordsman. His…
Midnight FM
Midnight FM
Popular TV anchorwoman & late night radio host Sun-Young prepares to work her final radio program. After this program she will prepare to take her ill daughter to America the…
Man in Love
Man in Love
Tae-Il lives a fast life as low level thug. He then learns that he has a terminal illness and not much time left to live. Then, for the first time…
A Hard Day
A Hard Day
On the way to his mother's funeral, a detective accidentally hits a person with his car. He takes the body with him and puts it into his mother's coffin. The…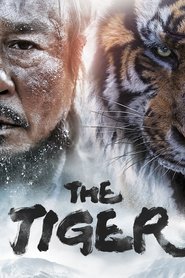 The Tiger: An Old Hunter's Tale
The Tiger: An Old Hunter's Tale
While the Kingdom of Korea is under occupation by the Japanese, an old and experience hunter is challenged by the hunt of the last tiger.
Asura: The City of Madness
Asura: The City of Madness
A shady cop finds himself in over his head when he gets caught between Internal Affairs and the city's corrupt mayor, in this scintillating crime drama from Korean maestro Kim…